Water Bottles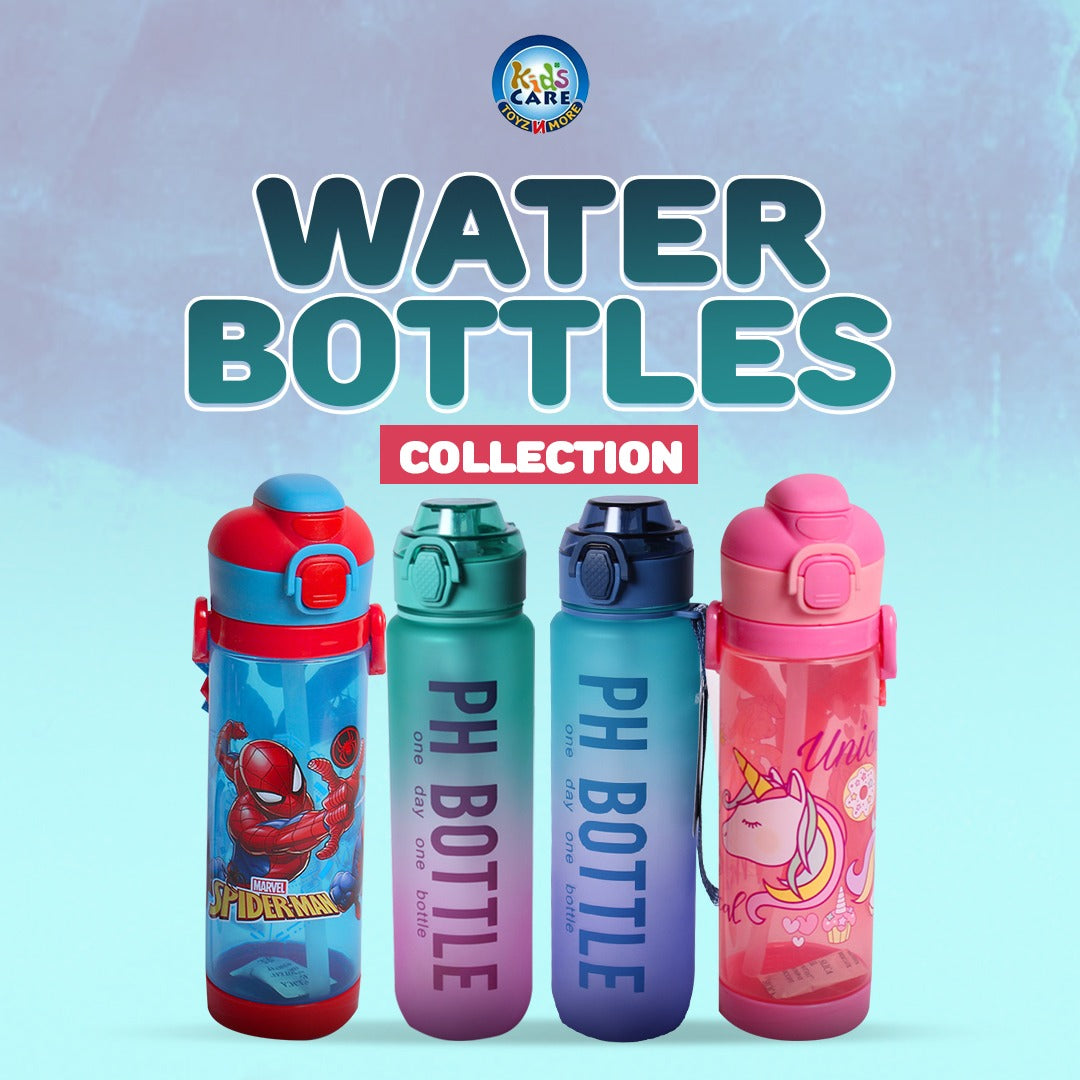 Online Delivery
Concerned about low-quality water bottles being sold for cheap in the market? KidsCare.pk has a huge collection of high-quality non-toxic materials exclusive to school thermal metallic water bottles, stainless steel bottles, LED touch screen temperature display water bottles, straw water bottles, and sipper bottles. Keep your children hydrated with plenty of water and juices with our health-friendly bottles at reasonable prices.
These school water bottles come in different popular colors, cartoon and movie characters like Barbie, Avengers, Bembel, Batman, Ben 10, Eagle Fighter, Emperor Heart, Dora, Doraemon, Frozen, Mickey Mouse, My Bottle, My Little Pony, Hello Kitty, LOL, Sports, Mc Queen Cars, Star Wars, Thomas & Friends, Sofia, and others. The items are made from and are imported from abroad. Feel free to send us your inquiry.
Fast Online Delivery: Our shipment is error-free and fast to be shipped at your doorsteps through online ordering, 24/7 helpline, chat, or email service. We deliver across Karachi, Lahore, Islamabad, Quetta, Peshawar, and almost every location.
All of the items are pre-checked for any issues and resupplied with only the best and fittest – 100% guarantee of faultless item delivery.