Toys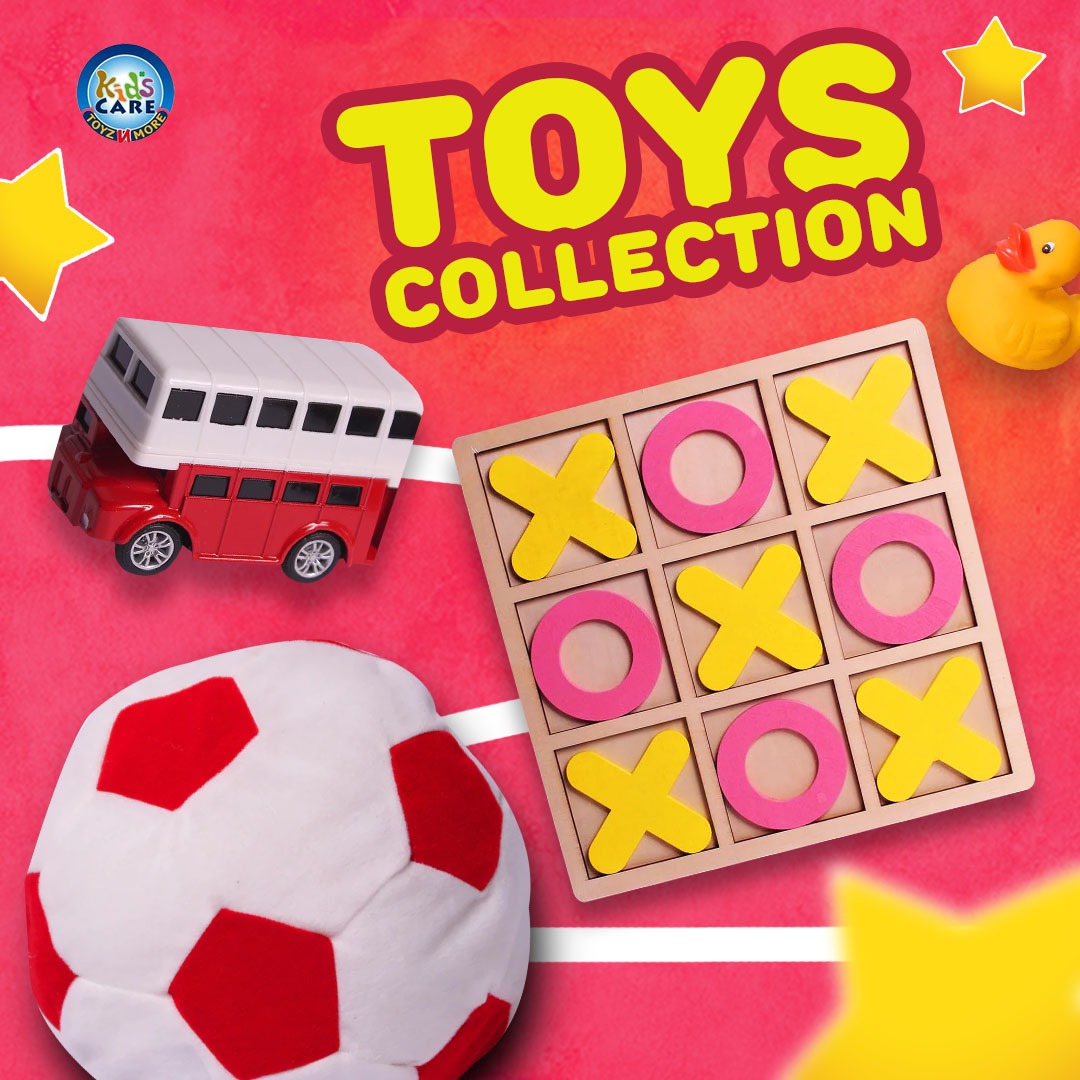 Online Delivery
Kids love toys and you love them because your kids love them. You're always happy to see your child play with their favorite toys that are both entertaining and educational. KidsCare.pk has a big and delightful collection of toys like Educational Toys, Wooden Toys, Radio Control Toys, Action Figures, Dolls, Art & Craft, Battery Operated Toys, Stuffed Toys and lots of others. 
 We bring you toys of different popular cartoon and movie characters like Barbie, Avengers, Bembel, Batman, WWE Wrestling Figures, Star Trek, Ben 10, Eagle Fighter, Emperor Heart, Dora, Doraemon, Frozen, Mickey Mouse, My Bottle, My Little Pony, Hello Kitty, LOL, Sports, Mc Queen Cars, Star Wars, Thomas & Friends, Sofia and others. The items are made from and are imported from abroad. Feel free to send us your inquiry.
 Fast Online Delivery: We take orders online 24/7 with a full service help line, chat or email service. We deliver across Karachi, Lahore, Islamabad, Quetta, Peshawar and almost every location.
 All of the items are pre-checked for any issues and resupplied with only the best and fittest – 100% guarantee of fault less item delivery.