Bags Collection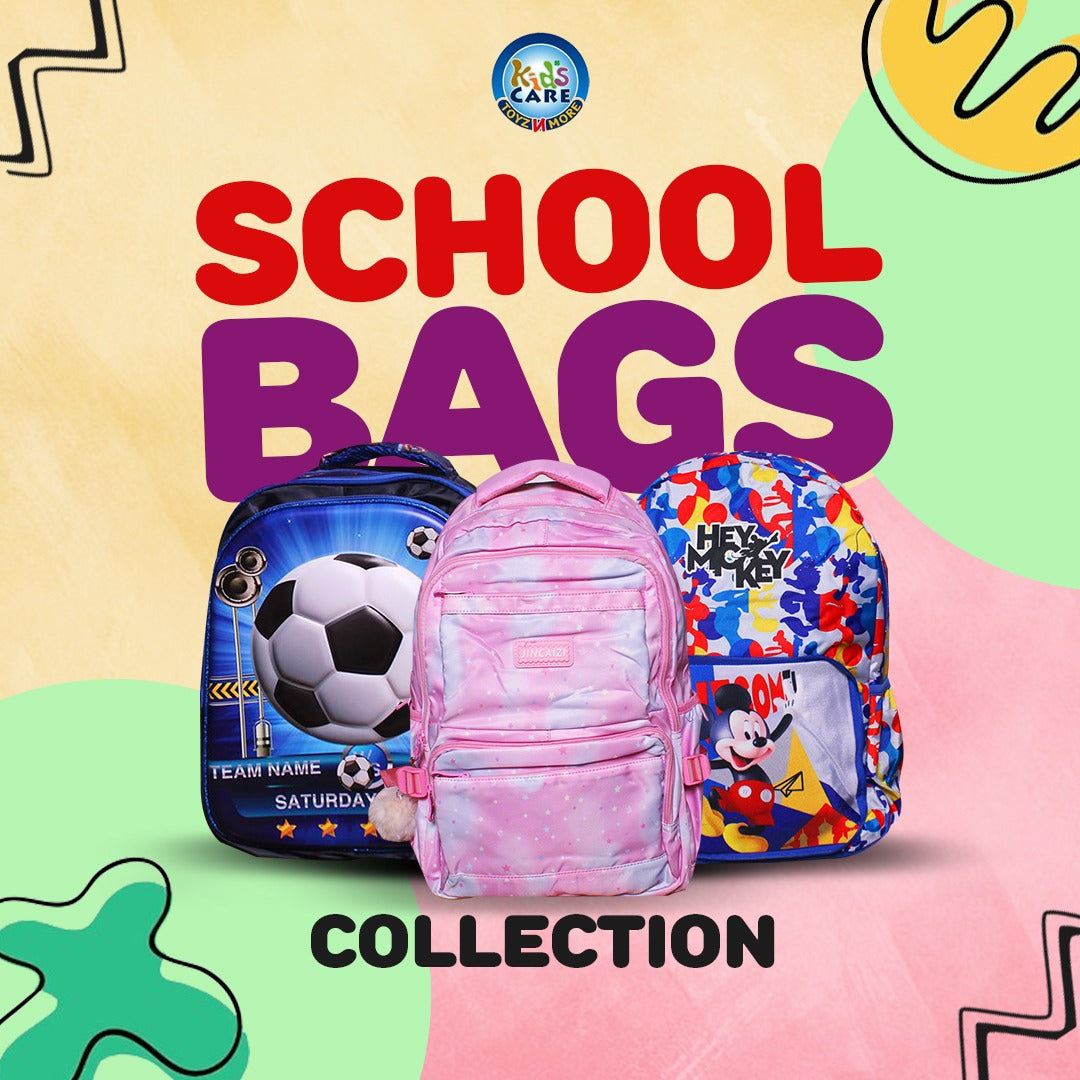 Online Delivery
Looking for a sturdy backpack bags or school bags for your children delivered right at your doorsteps? Checkout multitude of branded, non-branded, one size fits all and other school bags here at KidsCare.pk. These bags and backpack bags come in different colors, cartoon and movie characters like Mickey Mouse, Despicable Me, Hello Kitty, Doraemon, Spider Man, Glossy Bird, MC Queen Cars, Ben 10 bags, My Little Pony bags, Frozen, Iran Man, Super Man school bag, Adidas, Ferrari Blue backpack bag, Nike, multipurpose bags, cross body bags, King Bull school bags and many more.
All of the items are pre-checked for any issues – 100% guarantee of fault less item delivery.
Fast Online Delivery: We take orders online 24/7 with a full service help line, chat or email service. We deliver across Karachi, Lahore, Islamabad, Quetta, Peshawar and almost every location.